With AWS as the leading public cloud provider today you can run all your applications easily and securely.
By the end of the workshop you will learn the foundation AWS services like EC2, VPC, ELB, Auto Scaling Groups, to more advanced managed services by AWS like RDS, Elasticache, AWS ES and more.
In this workshop we will take a simple web application and we will create a scalable, highly available and secure environment for it.
We will show how to manage deployments, rollbacks and how to manage backups of the application data.
The design will look like this: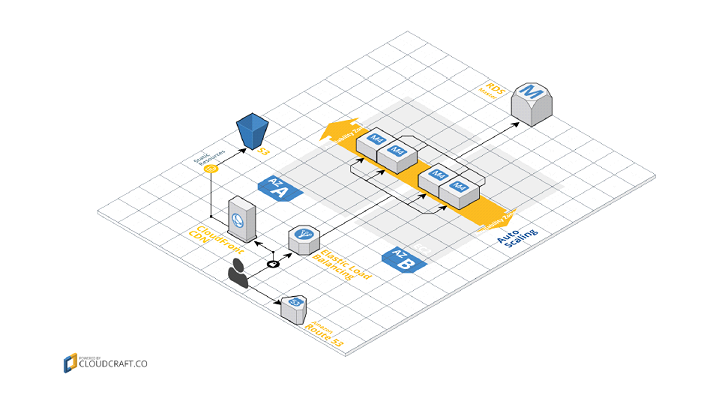 This workshop contains the following activities:

Working with the AWS UI – creating instances, load balancers, managing security groups and more.

Working with the AWS CLI – using the CLI you have access to all AWS services and metadata you'll ever need, you can create, edit, delete and manage all AWS resources.

Common challenges surrounding high availability, scaling and security.
By the end of the day you will understand and know how to use AWS core services, we will use services that help us manage our applications easily and simplifies deployments.
This seminar is intended for beginners / intermediate delegates who aim to require knowledge and experience with AWS services.
Intended Audience

Operation engineers


IT engineers


System administrators


Devops engineers


Software developers
Workshop Agenda

Introduction to AWS services:


Regions + AZ
Show a map of AWS regions around the world
Explain that every region is divided to ~4 AZs

S3
Explain the idea of object store
Explain the SLA and how it is backed up around regions

VPC
Explain the Concept, why use a VPC
Explain the concept of VPC peering.
Show a bubble of the structure and basic networking (subnets per AZ, routing, ACLs …)

Route53
Simple DNS explanation.

ELB
Load balancing as a service by AWS

Autoscaling Groups
Explain the concept of elasticity in the cloud

Security Groups
Explain the concept of stateless "gate" in front of ec2

EC2 + EBS
The heart of AWS, explain the concept of AWS virtualization
(hypervisor, shared tenancy etc…)

RDS
Just relational DB service by AWS

CloudWatch
Monitoring, logging and events triggers of ALL services

IAM
Explain the concept of groups, users, roles and policies
How a role and policy are being consumed and why is it important to differentiate services and permissions.

Elasticbeanstalk
AWS service that creates a full application architecture using other AWS services.

Microservices – Microservices today has to be highly available, scalable, must have an easy deploy mechanism with little configuration and fast deployment.

Create a web application using Docker on AWS using Elasticbeanstalk as a wrapper for EC2, ELB, EBS, RDS, Autoscaling Groups, Security Groups and more.
Sectors:

Software Enterprises


Financial sector


Media companies


Telecom


Government


Retails


E-commerce


IT companies
Who should attend:

Software operations engineers


Developers


IT system administrators


Deployment and reliability engineers


Devops engineers
Prerequisites:

Laptop
Josh Dvir -Devops Architect & Managing Director @ DevopsPro
Josh
is the father of 2 sweet girls, a software engineer and an open source contributor.
He has a vast experience in building large scale web applications and helping people to develop their professional path with the confidence to learn new things on a continuous basis and be proud of their achievements.
Previously, Josh established a few startups and served as a VP R&D in a few software companies.
He holds knowledge and experience in DevOps, Linux, Continuous Integration and Delivery.
His expertise also includes Cloud computing, Monitoring, Linux Containers, Version Control, Issue Tracking, Code Review, Development process, Application performance, Analytics, Auto Scaling and Durability.
Josh is a public speaker and invests his time to share his knowledge about how to overcome technical and business gaps by adopting the right solutions and practices.
Ticket Prices for London
Super Early Bird until 18 Aug £325
Early Bird until 15 Sept – £425
Standard Price – £525 
Ticket Prices for Dublin
Super Early Bird until 15 Sept €390 
Early Bird until 16 Oct – €490
Standard Price – €590 
Ticket Prices for Manchester
Super Early Bird until 13 Oct £325 
Early Bird until 13 Nov – £425
Standard Price – £525 
Ticket Prices for Brussels
Super Early Bird until 15 Dec €390 
Early Bird until 26 Jan – €490
Standard Price – €590 
Ticket Prices for London
Super Early Bird until 16 Feb £325 
Early Bird until 16 March – £425
Standard Price – £525 
Agile, as usually taught is a framework, and you are expected to tune it to your needs. Most versions of agile do not explicitly teach you how to deal with IT system qualities and other values. The result, if you do not take action, is usually focus on delivering an IT system, or even worse 'code'. The average agile failure rate is 40% (Sutherland), and Scrum says they have 'only' 19% project failure (Sutherland). Failure means that you did not deliver the quality and values stakeholders expect within budget and deadline. IT systems should in our opinion have near zero failure rate. But then we have add something that most people do not have in place. This addition is explicit targeting of numeric stakeholder values and qualities; together with management of the deadline and budget.
1.Overview: Agile supplements to Scrum.
2.Quantified Value and Quality Requirements: business results focus.
3.Quantification of all strategies and architecture: technology must serve business results.
4.No Cure No Pay Contracting: agile contracting for value not code & work.
5.Dynamic Design to Cost: agile quality, value and cost management.
6.Advanced Product Owner Responsibilities and Capability: much better requirements and design than conventional agile offers.
7.Summary: Management Policy for Value Driven Agile.
Please bring, if possible, a laptop or tablet etc so you can access fully the presentation and other documentation, as well as tools for smart advanced quality and cost decision-making and communication or presentation.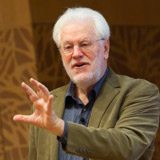 Tom Gilb and Kai Gilb have, together with many professional friends and clients, personally developed the Agile methods they teach. The methods have been developed over five decades of practice all over the world in both small companies and projects, as well as in the largest companies and projects. Their website www.Gilb.com/ offers blogs, videos, books, papers, slides, and cases about Agile and other subjects.
His new (digital only) book 'Value Planning' 2016 is available digitally (leanpub.com/ValuePlanning, and gilb.com (discount for participants)
Tom has guest lectured at universities all over UK, Europe, China, India, USA, Korea – and has been a keynote speaker at dozens of technical conferences internationally. He did a TEDx talk in Trondheim in 2013.
Tom is an Honorary Fellow of the BCS.
Ticket Prices for Value driven Agile
Super Early Bird until 1 Sept £225
Early Bird until 30 Sept – £325
Standard Price – £425 
20% discount on the total price when booked together with either of the three co-located conferences: Agile Expo, Test Expo and DevOps Expo.
Four for three offer applies with this discount.
Agile transformation is hard because cultural change is hard. It's not one problem that needs to be solved, but a series of hundreds decisions affecting lots of people over a long period of time that affects relationships, processes, and even the state of mind of those working within the change.
Disciplined Agile (DA) is unlike any other framework, because it's based on empiricism, industry data and adoption of proven practices. The result is a huge wealth of structured information that allows you to map your challenges into a tree structure of proven strategies that other people have found to work in practice. In effect you can apply the DA framework to identify process improvements that reflect the actual situations faced by your teams.
This workshop focuses on how to apply the DA framework to deliver sophisticated agile solutions in the enterprise. The DA framework builds on the existing proven practices from agile methods such as Scrum, Extreme Programming (XP), Lean software development, Unified Process, and Agile Modeling to include other aspects necessary for success in enterprise-class settings. Filling in the gaps left by mainstream methods, DA provides guidance on how to effectively plan and kickstart complex projects as well as how to apply a full lifecycle approach, with lightweight milestones, effective metrics, and agile governance.
This one-day workshop is not technical and is suitable for all team members. Group exercises reinforce the principles learned. The workshop is valuable for anyone who wants to understand how agile solution delivery works from end-to-end or anyone tasked with moving from traditional approaches to agile, particularly in enterprise settings. The day earns you 7PDU / contact hours.
Audience
IT practitioners new to agile who want to get an effective start at agile solution delivery
Existing agile practitioners who want to take it to the next level
Senior IT Management who want to gain a deep understanding of how to take a disciplined approach to agile solution delivery
Agile practitioners who seek the designation of Certified Disciplined Agilist (CDA) or a Certified Disciplined Agile Practitioner (CDAP)
PMI-ACP aspirants or current certification holders – PMI is the world's largest not-for-profit membership association for the project management profession. PMI-ACP (PMI Agile Certified Practioner) 'was' created for those who believe in and apply agile principles and practices on projects. It requires a combination of training, experience and an exam.
What You'll Learn
Discover how agile solution delivery works in enterprise-class settings
Learn how to avoid costly "agile beginner mistakes" by starting with a full delivery lifecycle
Learn how all aspects of software delivery – architecture, design, testing, programming, leadership, quality assurance, data administration – come together in a cohesive whole
Discover how to tailor your agile process to reflect the actual situation you find yourself in
Learn how people in traditional roles can transition into an agile team
Additional Benefit
Outline
Introduction to Disciplined Agile (DA): Learn about the four delivery lifecycles supported by DA; how DA is a hybrid that shows how proven practices from a range of sources fits together; how to take a flexible, non-prescriptive approach to agile development; the importance of being enterprise aware.
Disciplined Agile roles: Team Lead (ScrumMaster), Product Owner, Architecture Owner, Team Member, Stakeholder + five more optional scaling roles.
Inception Phase: Covers key activities for initiating a DA team, including initial requirements modelling, initial architecture modelling, initial release planning, strategies for your physical and virtual work environments, initial risk identification, and driving to a shared vision with your stakeholders.
Construction Phase: Describes many technical strategies for building consumable increments of your solution, including test-driven development (TDD), acceptance TDD, how to initiate an iteration/sprint, look-ahead modelling and planning, spikes, regular coordination meetings, continuous integration, continuous deployment, whole-team testing, parallel independent testing, information radiators, Kanban boards, burn up charts, and many more.  In this module we also look at agile construction from a traditional point of view, showing how activities such as architecture, analysis, design, testing, management, and user experience (UX) are addressed all the way through the lifecycle.
Transition Phase: Overviews strategies for releasing the solution to your stakeholders.
Summarizing the Workshop: A Retrospective
Workshop Logistics
Level: Introductory
Length: One day – 7 hours of classroom time plus breaks
Approach: For each major topic in the agenda there will be instruction and group work
Prerequisites: Basic concepts of agile methods such as Scrum
Ticket Prices for Disciplined Agile in a Nutshell
Super Early Bird until 1 Sept £225
Early Bird until 30 Sept – £325
Standard Price – £425 
20% discount on the total price when booked together with either of the three co-located conferences: Agile Expo, Test Expo and DevOps Expo.
Four for three offer applies with this discount.
This one day workshop teaches participants how to maximize the effectiveness of business working with IT to fulfill the agile promise of early and frequent delivery of value to your customers and other stakeholders. The Disciplined Agile (DA) framework extends the Product Owner role as described in Scrum to focus on other factors critical to the success of sophisticated and large agile projects. This workshop helps Product Owners understand the breadth of their responsibilities and how to work with delivery team and other stakeholders in order to deliver successful product using the DA framework.
Audience
This non-technical workshop is suitable for anyone wishing to represent the business on agile projects in the role of Product Owner or other stakeholder.
Benefits
Outline
What does it mean to be a Product Owner?

Why Product Owners?
The responsibilities of a Product Owner

What Product Owners are not responsible for (and why)
Strategic and tactical responsibilities

The Product Owner mindset
Who do Product Owners need to work with?
The workflow of product ownership
Organizing your time inside and outside of the delivery team

Product Owner skills

Creating a product vision

Initial requirements envisioning
Release planning
Product roadmapping

Writing epics and stories
Negotiating priorities with stakeholders
Embracing scope change
Look-ahead modelling: Grooming the work to be done
Demonstrating your solution
Technical debt: Why you must care
Budgeting, initial estimating, and working with team estimates
Understanding the current state via agile and lean metrics

Product ownership in the enterprise

Working in a large program
Product owner teams
Chief Product Owners (CPOs)
Outsourced teams
Geographically distributed stakeholders
Geographically distributed delivery teams
Working in a complex domain
Coordinating functional dependencies with other teams
Working with Product Management
Workshop Logistics
Length: One day – 7 hours of classroom time plus breaks
Approach – For each major topic in the agenda there will be instruction followed by hands-on group work. The workshop has an emphasis on learning through discussion and experiential exercises.
Ticket Prices for Product Owner: Enterprise Skills Workshop
Super Early Bird until 1 Sept £225
Early Bird until 30 Sept – £325
Standard Price – £425 
20% discount on the total price when booked together with either of the three co-located conferences: Agile Expo, Test Expo and DevOps Expo.
Four for three offer applies with this discount.

Mark Lines
is an Enterprise Agile Coach for Scott Ambler + Associates.  He is co-creator of the Disciplined Agile delivery (DAD) framework and co-author with Scott Ambler of several books on the framework.  Mark is a frequent speaker at agile conferences around the world and blogs about Disciplined Agile at
DisciplinedAgileDelivery.com
.  He is also President and Founding Member of the
Disciplined Agile Consortium (DAC)
, the certification body for Disciplined Agile.  He can be reached at mark [at] scottambler.com and tweets @mark_lines.
An agile enterprise increases value through effective execution and delivery in a timely and reactive manner. Such organizations do this by streamlining the flow of information, ideas, decision making, and work throughout the overall business process all the while improving the quality of the process and business outcomes. This talk describes, step-by-step, how to evolve from today's vision of agile software development to a truly disciplined agile enterprise. It briefly examines the state of mainstream agile software development and argues for the need for a more disciplined approach to agile delivery that provides a solid foundation from which to scale. It then explores what it means to scale disciplined agile strategies tactically at the project/product level and strategically across your IT organization as a whole. Your disciplined agile IT strategy, along with a lean business strategy, are key enablers of a full-fledged disciplined agile enterprise.
Along the way Mark will describe his experience with organizations around the world that have successfully adopted agile and lean for their teams while at the same time transforming their culture across the organization to streamline these agile initiatives.
Disciplined Agile Consortium (DAC) is the governing body for certification in the Disciplined Agile (DA) 2.0 process decision framework.  We offer training and certification services to those requesting to become certified instructors, coaches and partners. DAC supports the evolution of DA, a pragmatic and realistic process decision framework for delivering sophisticated agile solutions for enterprise-class organizations.  It fills in the gaps left by mainstream methods by providing context-sensitive guidance. DA 2.0 shows how the various activities such as solution delivery, operations, enterprise architecture, portfolio management, and many others work together.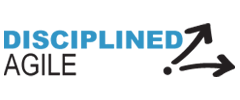 Tutorial Outline
In this one day tutorial, we explore practical, tried-and-tested, real world techniques for improving operability with many kinds of software systems, including cloud, Serverless, on-premise, and IoT:
Logging as a live diagnostics vector with sparse Event IDs

Operational checklists and 'Run Book dialogue sheets' as a discovery mechanism for teams

Endpoint healthchecks as a way to assess runtime dependencies and complexity

Correlation IDs beyond simple HTTP calls

Lightweight 'User Personas' as drivers for operational dashboards
These techniques work very differently with different technologies. For instance, an IoT device has limited storage, processing, and I/O, so generation and shipping of logs and metrics looks very different from the cloud or Serverless case. However, the principles – logging as a live diagnostics vector, Event IDs for discovery, etc. – work remarkably well across very different technologies.
Attendees will gain insights into operability and why this is important for modern software systems, along with practical experience of techniques to enhance operability in almost any software system they encounter. Learning objectives are reinforced through worked examples and exercises.
No computers or laptops are necessary for this tutorial.
Matthew Skelton
has been building, deploying, and operating commercial software systems since 1998. Co-founder and Principal Consultant at Skelton Thatcher Consulting (
http://skeltonthatcher.com/
), he specialises in helping organisations to adopt and sustain good practices for building and operating software systems: Continuous Delivery, DevOps, aspects of ITIL, and software operability.
Matthew curates the well-known DevOps team topologies patterns at devopstopologies.com and is co-author of the books Database Lifecycle Management (Redgate, 2015), Continuous Delivery with Windows and .NET (O'Reilly, 2016), and Team Guide to Software Operability (Skelton Thatcher Publications, 2016).
Rob Thatcher has substantial experience helping organisations to build effective technical operations, support, and delivery teams, and design and operate effective IT architectures. With Director-levelexperience in the financial services sector, his focus is on building high availability and high performance environments in on-premise deployments, hosted private cloud environments, and public cloud services. Rob is co-author of the book Team Guide to Software Operability.
Ticket Prices for London
Super Early Bird until 1 Sept £325 
Early Bird until 30 Sept – £425
Standard Price – £525 
Ticket Prices for Dublin
Super Early Bird until 15 Sept €390 
Early Bird until 16 Oct – €490
Standard Price – €590 
Ticket Prices for Amsterdam
Super Early Bird until 29 Sept €390 
Early Bird until 27 Oct – €490
Standard Price – €590 
Ticket Prices for Manchester
Super Early Bird until 15 Dec £325 
Early Bird until 19 Jan – £425
Standard Price – £525 
20% discount on the total price when booked together with either of the three co-located conferences: Agile Expo, Test Expo and DevOps Expo.
Four for three offer applies with this discount.